Weisdale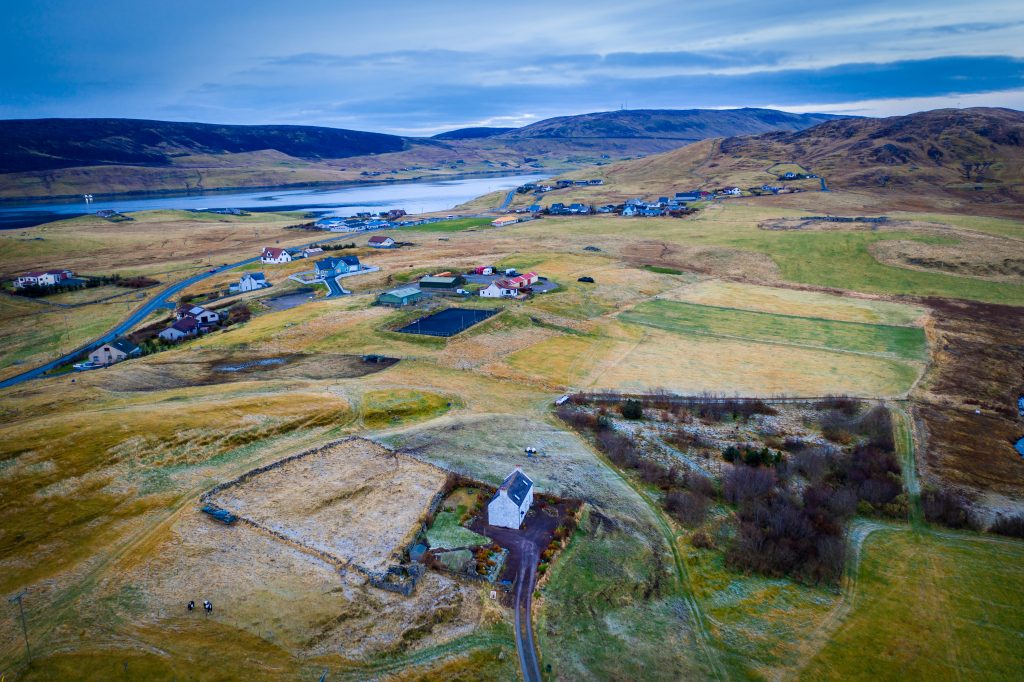 Located in Shetland West Mainland (known in Shetland as the Westside, 'the Bestside' depending on who you ask..) Weisdale is home to a number of sites of interest.
While the greater Westside has an abundance to explore in Weisdale itself you have a number of sites of interest. The long stretching voe gives you a great route to take if you are wanting to walk along a coastline or if you are wanting to take a dip and try your hand at canoeing.
Adventuring doesn't stop there though as the valley presents Shetland's Kergord Woods, a favourite for many to walk through and experience. Within that same valley is the Weisdale Mill, restored from a 1855 corn mill now serving as the Bonhoga, an art gallery that also offers food & a shop.
You can also visit Shetland Jewellery to shop or tour, their jewellery takes a lot of inspiration from Shetland and our Nordic past.
However, wider than Weisdale, our Ervhouse B&B gives you a great Shetland home as you look to go the road less travelled in the north or west. The north mainland of Shetland features an abundance of spectacular coastal walks. From Mavis Grind where a narrow isthmus separates the North Sea with the great Atlantic Ocean, through to the trek to beautiful Uyea or if you want to reach the peak of Shetland then get sensible footwear on and battle Ronas Hill.
As well as the sites of the north, you can visit a number of cafes and shops. The famous Frankie's Fish & Chips in Brae or the Cake Fridge that featured in the BBC's drama Shetland starring Douglas Henshall…